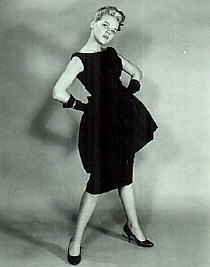 Lee-Anne - Never - Ann 1001 - 1963
"I was introduced to Lee Anne Leyden by a singer named Marti Barris who had recently recorded a song of mine entitled "My First Love" on Keen Records. Lee Anne and Marti were great friends and were not only physically beautiful young women (The photo does not do Lee Anne justice), but were also two of the nicest people I ever met in the music business.
I soon discovered that Lee Anne wrote songs and wanted to be a singer so I auditioned her and was very impressed. She had a haunting sadness about her voice that I found very touching and it went especially well with a song she had written called "Never". She had another song she wrote called "Um-Golly-Gee" which had a cute lyric and I felt would go well as the back side of "Never". I knew I could record both songs with a simple background using only myself on piano, Ray Pohlman on guitar and Sharky Hall on drums. In order to keep the cost down, I also sang the background voices while Ray overdubbed the bass as well. Sometimes the money factor was important and sometimes it wasn't. It all depended on who was paying for it. We recorded the songs at Gold Star and the whole session cost around $200.
Lee-Anne had a friend who owned a small record label called Ann Records and he was very interested in releasing the record. However, he felt it needed violins in the background so he financed another hour's worth of session time and payment for the additional players. I hired Jack Nitzsche to do the arrangement and to call the musicians and soon we had a finished product.
I produced two other songs with Lee Anne that were released on Sudden Records. One is Called "The Three of Us", which I wrote, and the other is "Poor Little Girl" which Lee-Anne wrote. You might want to look them up on my discography and enjoy more of her singing style." Al Hazan
This Record is in 'Sessions produced by Al Hazan'.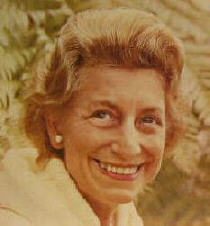 Dora Hall - I Don't Want Your Kisses / Hoochi Koochi - Premere 161 - 1963
Ms. Hall was hardly the tremulous teenager who is usually associated with the Girl-Group sound but with an apparently unlimited budget to indulge her craving for fame she recorded songs in a variety of styles. Her husband's money paid for countless 45s, LPs even TV specials but despite the talents of some of the finest musicians, arrangers, producers and writers of the time critical success eluded her. Check out Dora's World, for much more information on Ms Hall.
None of her records are better than this two-sider rocker which was written and produced by Al Hazan and arranged by Jack. Al has written previously on the recording of these tracks on the Early Days page. He reveals the session musicians he hired for the recording and describes their surprise upon first meeting the artist who was to add the vocal to their work.
"I Don't Want Your Kisses" has a 'teen sound' with a full and rocking musical backing, "Hoochi Koochi" is particularly strong, great rhythm and lyrics with a fun story line. Jack arranged an earlier version of the song "Hootchy Cootchy Girl" with Yolanda and the Charmanes but the biggest commercial success was achieved by Hilda Roberts (Mother Hubbard) performance on "Rowan And Martin's Laugh In" with the song renamed "Little Suzy Brown".
Starr Sisters - Ready For A Change / All Because Of You - United Artists 569 - 1963
"One day in early 1963, Lester Sill called me and asked if I would meet him at his office at 6550 Sunset Boulevard. He said he wanted to introduce me to a group called The Starr Sisters with the idea that I might produce them on a record. As you can tell by their photo, they were three young, very attractive girls and I was charmed by their disarming personalities. Lester let me and the girls become better acquainted and establish a rapport while he spoke with their mother and father. The girls informed me they had made a demonstration recording singing the old standard song "Dream", written by Johnny Mercer. After playing their record and hearing their harmonic style, I was very impressed and gladly agreed to produce them.
I told the girls I wanted to go over some new material the following Monday and asked them if they would like me to come to their parent's home in the San Fernando Valley. I figured it would be more convenient to work with them over there rather than having the whole family go to the trouble of coming to the office in Hollywood. I drove out to their house about three times a week, spending a few hours each time, and we all had a lot of fun trying out different songs and rehearsing them. They were a very hospitable and lovely family.
I finally booked the studio time at Gold Star and called the usual group of musicians for the session. I hired Hal Blaine on drums, Glen Campbell and Ray Pohlman on guitar, Carol Kaye on Fender bass and Leon Russell on piano, a group of wonderfully talented studio sidemen.
The week before the session, I drove my recently purchased used 1962 Corvette Stingray up to the San Francisco bay area to visit one of my sisters. I remember arranging the basic rhythm instrumentals for the Starr Sisters in my head as I drove. Driving on the open highway without any stop signs or the noise of the city to disturb my concentration was always a convenient way for me to compose songs and arrange my sessions. It was something I often did in the sixties.
By the time I returned to Los Angeles I was ready to record. I only wrote "chord charts" for the musicians. There were no lyrics or music notes on these charts, only slash marks to indicate each beat of the measure with the chord symbols written above them, to be played on the appropriate beat. The charts gave the musicians the overall structure of the song. I would then take a few minutes to teach them in more detail the actual rhythm I wanted them to play. This all took place right before the session began while my engineer, Stan Ross, set up the mikes.
I chose to record the Starr Sisters on four songs I had written. The titles were "All Because of You", "Ready for a Change", "No time Like the Present" and "Our Love". These songs were chosen strictly for their commercial value and to present the Starr Sisters as a Top 40 group. I completed recording the four rhythm tracks within the three hours I had booked in Studio A that day, however It wasn't until a week later, at a follow up session, also done at Gold Star, that I added Jack Nitzsche's arrangement for the string section.
Once all the instrumentation was completed, and after the musicians left, I had the girls do their vocals. They were obviously excited to be able to record the songs at long last after so many rehearsals. Their performances were flawless. I ended up by blending the three tracks, namely the rhythm section, violin section, and the lead vocals into a final package.
For some reason, I never heard anything about a release date for the Starr Sisters after I completed that record back in the Sixties. However, I recently discovered that "All Because of You" and "Ready for a Change" came out at some point in 1963 on United Artists Records without my knowledge. Why that information was kept from me by Lester Sill I can only guess." Al Hazan
Despite much hunting and being given a release number I have not been able to confirm that the record did get to the shops or even the radio stations. Any info gratefully recieved!
Terry Day - That's All I Want / I Waited Too Long - Columbia 42427 - 1962
"I don't have much more to say about my experience with Terry Melcher and the recording of "That's All I Want", other than what I've written in Early Days. The person I knew was charming, mature for his years, and very talented. It's surprising, however, that after looking on the internet at a few biographies of Terry's career, I've never found any mention of this initial recording, which was released on Columbia Records in 1962.
The other day I happened to drive down Cahuenga Blvd, between Hollywood and Sunset, and passed the little BBQ cafe where Terry and I used to go for lunch back in the early 1960s. We always ate BBQ Pork sandwiches and French fries and then go hang out at his Columbia Records office in the CBS building near Sunset and Gower. The cafe just reminded me of some of the good times we had together before the incident regarding Emil O'Connor." Al Hazan
Great to see that forty years later the BBQ cafe is still there! Thanks to Al for taking the picture.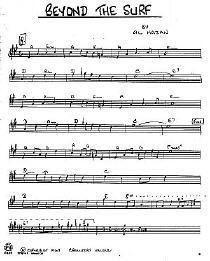 Jack Nitzsche - Beyond The Surf - Lonely Surfer LP - Reprise 6101 - 1963
This is not the only surf-style instrumental written by Al. While you are visiting his discography page be sure to check out The Surfboards "Rising Surf", to be found within "Demos of Al Hazan Compositions".
"I actually wrote the instrumental "Beyond the Surf" especially for Herb Alpert and the Tijuana Brass. I had always heard Herb's trumpet in my head playing the melody at the beginning of the record. However, one day I was at Jack's house and he told me he was getting ready to cut a surf album and asked if I had written any instrumentals with a surfing title. At the time, my new song was untitled so I figured "a bird in the hand was worth two in the bush". I sat down at his piano and played what I decided to title "Beyond the Surf". Jack loved it and recorded it a few weeks later.
I never discussed my ideas for this particular song because I thought so highly of Jack's talent. I was happy to accept his invitation to be in the booth the night of the recording. Leon Russell was on the piano, David Gates later of "Bread" played guitar, Carol Kaye played Fender bass and Hal Blaine was on the drums. Of course there were many more musicians playing but those are the ones I remember.
Everyone was excited about how the session turned out, and I thought Jack's arrangement of my song was spectacular. However, I was a little disappointed that he had the Fender Bass play the beginning melody line. As I said, I always imagined it being played by a trumpet. I was in the booth when it was done but, since I was there as a guest, I never spoke a word about it. It was his session not mine." Al Hazan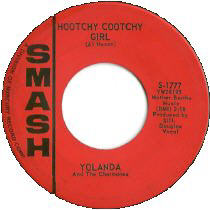 Yolanda/Charmanes - Hootchy Cootchy Girl - Smash 1777 - 1962
I can still remember the thrill I felt when the postman delivered this record, 'won' from an auction list. After the first play I was ecstatic. It's a powerhouse of a track with a wonderfully funny lyric that is guaranteed to leave you smiling.
Al goes into more detail about the record on his Early Days page on this site. As is aurally evident, he confirms it was Steve Douglas who supplied the marvellous sax break.
"Steve Douglas had always liked "Little Hootchy Cootchy Girl" and I was very pleased when he asked me if he could produce it. He told me he wanted Jack to do the arrangement, so I took a tape cassette over to Jack's house the next day that contained a demonstration of the song. I left it with Jack and said I would like him to follow my idea as far as the vocal background was concerned.
That was the extent of my contribution to the record. I don't think the song could have been produced any better and I was thrilled with the outcome." Al Hazan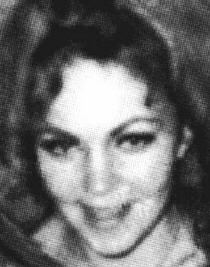 Charlotte O'Hara - What About You - Ava 126 - 1963
Originally released by the Cannon Sisters on the Valiant label, "What About You" has come to be regarded as one of the classic girl-group tracks. Certainly Jack must have been taken with the song because after arranging the Charlotte O'Hara session, under Al Hazan's supervision, he arranged another version with one of his favourite female vocalists, Ramona King, on the Eden label.
Al tells the hugely entertaining story of Charlotte's initial recording, "Daydreams", in Part One: Charlotte's Debut of Spectropop's "Home Of The Brave - The Story of Charlotte O'Hara and Bonnie & The Treasures" special feature.
"After recording Charlotte Matheny on my song "Daydreams" at Gold Star Studios in 1962, I went to work as A&R man for Ava Records, Fred Astaire's label. The first thing on my agenda was to record a second side for "Daydreams". There were stacks of demonstration records that were submitted from various publishers to Ava Records, so I began playing them all. I finally found a song I really liked, written by Bodie Chandler entitled "What About You". I played it for Mr. Astaire and Charlotte, and we all agreed that it should be my first production for the company and the other side of "Daydreams".
I knew the song was right for Charlotte and that Jack Nitzsche would be the perfect person to do the arrangement. I also asked Charlotte if she minded if we changed her last name from Matheny to O'Hara. My idea was inspired by the similarity to the name Scarlet O'Hara from the movie "Gone With The Wind". She liked the idea, so a couple of weeks later, on a warm summer evening, Charlotte O'Hara, Jack Nitzsche and I all got together at Gold Star Studios. I used the same musicians I used on "Daydreams", except for Leon Russell who took my place at the keyboard.
I was more than happy with Jack's effective arrangement and thought Charlotte never sounded better. Jack used a powerful bass-line riff that drove the basic rhythm. After the first verse of the song, the vocal group came in building the intensity and adding greatly to the overall dramatic feel of the recording. Putting the special sound of Charlotte's voice on top of Jack's arrangement was the final touch. We just did the one song that night and we felt like we could have a hit on our hands
However, after the record's release I discovered that Ava Records was not set up for promoting Top 40 records. They were primarily a jazz and easy listening record company and so, unfortunately, the record didn't do as well as it should have. I did a few other sessions for Ava with people they had signed before I joined the company and were obligated to record. There was a jazz group, a country group and an easy listening type male singer. The singers and the songs were very good but were not very commercial so they never reached the charts. Before I could record some of the Top 40 acts I wanted to produce, Ava Records closed its doors for the last time and I said goodbye to my adventure with Mr. Astaire.
Charlotte went on to record other songs such as "Home Of The Brave" using the name Bonnie of Bonnie and the Treasures. She was a dear friend of a mine and a very special person. Unfortunately, she died of cancer at a very young age but left behind lasting proof of her wonderful talent for future generations to enjoy." Al Hazan
This Record is in 'Sessions produced by Al Hazan'.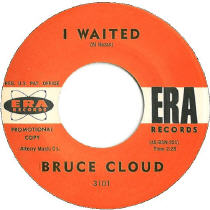 Bruce Cloud - I Waited - Era 3101 - 1964
"I Waited Too Long" as recorded by Terry Day (Melcher) is one of my favourite Nitzsche - Hazan collaborations. Terry's first record but handled with just the right amount of sadness and regret. This later version of Al Hazan's composition is given a harder edged, bluesy treatment by Jack who, according to music historian Stephen McParland, arranged the music but was not present when Bruce laid down his vocal. I prefer the earlier record but an obscure song and cool to hear another take on it.
Al Anthony - Is It A Sin? - DownBeat R-752 - 1961
H.B. Barnum was responsable for introducing Al Hazan to Jack Nitzsche, I trust that like me after hearing some of their recordings on Al Hazan's Complete Discography page you'll be pleased he did! We started this feature with "The Force Of Love" by Al Hazan using the recording name Al Anthony, fitting to finish with the record's B-Side. "Is It A Sin" is a fine rock-a-ballad with warmth in the vocal and a mellow groove that has me swaying to the song with a smile on my face.