Nitz and Bitz Archive 1... January 2007 - December 2007
updated 28th December 2007
Happy New Year to all our readers and contributors. Remember ask not not what this site can do for you but what you can do for the site.
Even after all these years it's very gratifying to find that Jack Nitzsche's work is still being discovered. Thanks to Steven Evanich and Owen Coppin for the latest additions to the Discography page.
updated 29th November 2007
A new Record Review feature gives you all the info and more on Celia Marie. Too much fun to fit in the Record Review page so it's been given one of its own. To accompany the piece other female stars from Tucson are mentioned, including an interview with Vikki Sallee. The piece is jam packed with label scans, photos and mp3s, don't miss it!. Celia Marie, the unknown singer
Guess I should have done it before but due to preassure of blah, blah, blah, The ROTW is now officially changed to Jack Nitzsche's Record Of The Month. Shame.
updated 7th October 2007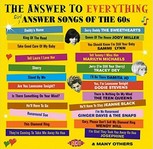 Another new Ace release, "Girl Answer Songs Of The 60s" contains another Nitzsche arrangement, Sammi Lynn's "You Should Know I'm Still your Baby", on this occasion though not an unreleased cut but certainly obscure and hard to find.
I've finally got round to updating Jack Nitzsche's discography with the unreleased tracks from the earlier Ace records compilations.
To compliment Richard Henderson's ROTW review of "Cutter's Way" read the full article, along with Michael Kemp's review of the film on the Movie Review page.
updated 3rd September 2007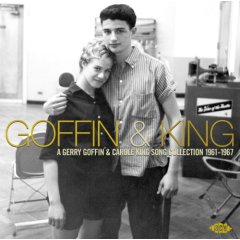 I received a rather cool email last week, hope you enjoy the thought of Mr. Nitzsche being addressed as Bernie, as I do!
My uncle, Harry Jeffries, grew up with Bernie in Michigan, matter of fact my uncle use to wait outside on the bench while Bernie took his music lessons. "Nitche" as my family liked to call him spent quite a bit of time at their house. Anyway, I just wanted to say I enjoyed all the information your site has to offer. My uncle has talked about him for several years and every time the Elvis movie [Girls! Girls! Girls!} comes on that he was in playing piano in he always makes references to him. He meant a lot to my uncle. Thank you again for the great site.
Ramona Jeffries
Ace Records have "Goffin and King: a Gerry Goffin and Carole King Song Collection 1961-1967" ready for release at the end of the month. Included is another unreleased Satisfactions's recording, "I DIDN'T HAVE ANY SUMMER ROMANCE" arranged and produced Jack Nitzsche. I can't wait!
The last ROTW review 'Gringo'/'African Waltz' has been updated with a Cashbox review and German pic sleeve scans.
The Produced Lee Hazlewood, Arranged Jack Nitzsche pages have been updated with the identity of The Dreams by John P. Dixon.
A review from WIRE by Richard Henderson of Nitzsche's Three Piece Suite has been added to the Record Reviews page.
updated 20th August 2007
Only 'news' on the site is a single update to the Disography page. Johnny Storm "Buckets Of Tears" (Staccato 1002) quite an important one with more info to follow.
updated 14th July 2007
Marty Cooper informs me that this summer it will be hard to escape his and Nitzsche's composition "The Lonely Surfer". Nitzsche's recording is included in a Starbucks collection entitled "Surf Music" and a Time/Life surf collection. The Ventures version of the tune is released in a collection called "100 Years Of Surfing" distributed via sporting goods stores.
updated 7th July 2007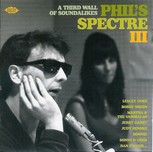 The latest CD blockbuster from Ace Records, Phil's Spectre III, is in the shops now. For admirers of Phil Spector's recordings it's CD heaven with three unreleased Nitzsche cuts, alternate versions of many of the already extremely rare recordings, a sound quality that will make you gasp and copious sleeve notes wrapped in a fab looking booklet. No ifs, buts or maybes - buy a copy!
Jack Nitzsche arranged four tracks on Glen Campbell's Southern Nights LP. Who knew? Phil Milstein and his pal Tom Ardolino, that's who. Now listed on the discography page.
updated 10th June 2007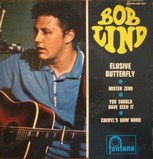 Only one news topic, Bob Lind's two UK gigs and the Ace CD "Elusive Butterfly - The Jack Nitzsche sessions", released on their Big Beat imprint, now in the shops. Get some of his records playing and checkout Bob's website, his message board, Spectropop's info page, Kingsley Abbott's Ace Records review and Bob's piece in the 'Jack Nitzsche I Knew' pages of this site to put you in the mood.
Here's the info and dates of Bob's two gigs:
The Luminaire London, this Friday June 15th and Exeter Phoenix Friday 22nd June.
Jill Guerra, Bob's manager, posted details to his board of Radio & TV appearances:
This Sunday June 17th Sean Rowley's "Joy of Music" on BBC London will air a one hour special which will also be available to download worldwide. Listen for dates and times of airing for the following shows:
Judi Spiers Show (BBC Radio Devon), The Tom Robinson Show (BBC 6 Music), The Liz Kershaw Show (BBC 6 Music), The Bob Harris Show (BBC Radio 2), The Johnathan Ross Show (BBC Radio 2), The Mark Radcliffe/Stuart Maconie Show (BBC Radio2), and BBC Newsnight Review.
Magazine articles to watch out for in: Record Collector, Time Out and UNCUT.
The whole of the UK is going Bob Lind crazy, make sure you do too!
updated 25th May 2007
It's hard to keep up with all the new CD releases from Nitzsche's back catalogue. Two that I've been remiss in mentioning are David Blue "Stories" Wounded Bird Records (originally released Aslyum 9001 '71) and Don and The Goodtimes "So Good" Rev-ola (originally Epic 24311 '67). "Stories" is a straight reissue, whereas "So Good" features all the Nitzsche sides plus a stereo mix of the best track by far, "I Could Be So Good To You", and a few later cuts. Good booklet sleeve notes by Steve Stanley including interviews with the band members.
In the latest update to the Previous ROTW, Lyle M. Dockendorff takes me to task over The Honey Ltd. review. Stay tuned for the next ROTW a further update on Era recording artist Celia Marie.
updated 25th April - 5th May 2007
Mick Patrick teased on Spectropop that the 'coming soon' "Phil's Spectre 3: Another Wall Of Soundalikes" from ACE Records will contain THREE unreleased Nitzsche arrangements, namely The Satisfactions "Yes Sir That's My Baby" (from their unreleased album), Judy Henske "Let The Good Times Roll" (alternate extended more Spectorized version) and Daniel A. Stone "Young Boy Blues" (previously unreleased). Cool or what! Also from ACE, your Nitzsche record label, and in the shops now, Birth of Soul Vol4. has Bobby Day's "Pretty Little Girl Next Door".
No guesses as to which Spectropop friend forwarded this question from a pal, but any info gratefully received! "I think that it is possible that Jack Nitzsche played the harpsichord parts on the Addams Family television series. Have you heard anything about him doing TV series musical soundtrack work around this time period?"
Cop a look at this Jack Nitzsche photo taken as he was leaving the court room during his trial over the Carrie Snodgrass incident. It's not only his producer buddy that looks unusual after a brush with the LA judicial system!
updated 15th April 2007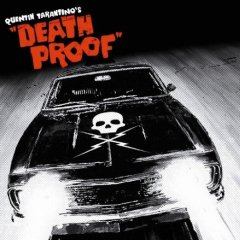 Great news! Bob Lind is coming to tour the UK in support of his new CD release, "Bob Lind: Elusive Butterfly (The complete Jack Nitzsche Sessions)". So far there is just the one gig confirmed at The Luminaire on June 15th. Meanwhile the CD is due to be released by ACE Records on May 28th. Spectropop has set up an info page to keep his fans appraised of the latest news. Bob is understandably very excited about the events. Pop along to his message board, leave a message and, better still, suggest some other UK venues!
It seems like only the other day that this site broke the news of Quentin Tarantino's latest movie, "Death Proof". The soundtrack CD has now been released in the US with a release date for the UK of 23rd April.
Stop The Press: the very well read Harry Young has just passed on a cool review from the UK Independent On Sunday of The Jack Nitzsche Story Vol. 2. Hard Workin' Man.
updated 28th March 2007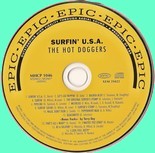 Thanks to Al Hazan for pointing out a Japanese release from last year, "The Hot Doggers - Surfin U.S.A.". The original 12 track LP has been re-released by Sundazed but this one, check here for Buying Info, boasts as a bonus the two Terry Day (Melcher) Columbia 45's. Both arranged by Jack Nitzsche and if you believe (I don't) the label - click scan for full size image - he co-wrote "Be A Soldier" AND "I Love You Betty"!
While we're on topic, not only did Terry Day's Spector produced single come in a picture sleeve but so did his first. Check it out at the Produced by Al Hazan pages. The Produced by Lee Hazlewood pages have also been updated with a couple of label scans. I forgot "Baja" from Jack's "The Lonely Surfer" LP (doh!) and a Swedish L.H.I. 45 that, unlike the US release, gives Nitzsche the arranging credit. Last weeks ROTW, "The Lonley Highway" enlisted more information from Gary Myers and surf music historian's John Blair and Stephen McParland. I've updated the review with, for a limited period, the tunes b-side "La Macarena", described by John Blair as "having enough reverb to put it in the 'proto-surf' category". Give it a read and listen on the PROTW page. On The Radio is playing the seventh of Jack's KHJ jingles.
updated 8nd March 2007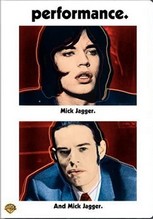 Containing a few extras Performance has just been released on DVD. This good Catholic boy found it unsettling but along with other films of the time including The Devils, The Wicker Man, Clockwork Orange and Straw Dogs it's stayed in my head long after more enjoyable movies have been forgotten. As much, if not more than the visuals it's the movies sound that grips like a vice; almost 40 years after Jack Nitzsche composed and recorded the score it remains an awe inspiring testament to his talent. The soundtrack has been a consistent seller since its release but it doesn't contain all the music from the movie, time to put that right.
On The Radio is playing the sixth of Jack's KHJ jingles.
updated 2nd March 2007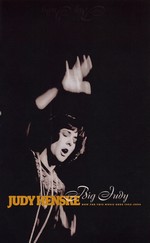 More exciting news (part 89). Mark Linett (you'll know his name, from Brian Wilson's solo work and re-mastering all the best Beach Boys CDs) is currently locked away in the WEA vaults working on a planned Jack Nitzsche double CD retrospective for the Rhino Handmade label. Expect many unreleased recordings.
Just released on the label is a career spanning double CD from 'the Queen of the Beatniks' Judy Henske. "Big Judy" includes the 5 45rpm cuts Jack produced for her at Reprise plus both sides of her first single, as Judy Hart, on Staccatto. Along with the earlier released "Death Defying" CD issued by Collectors Choice this gives you all the known Henske - Nitzsche collaborations. "Big Judy" has three unreleased sides, one "Hey Babe, You've Been Cheatin'", was recorded in LA at Sunset Sound in '65 for Warner Bros Records and includes no producer info. It is possible that Jack was involved.
On The Radio is playing the fifth of Jack's KHJ jingles. Magazines...Nitzsche on the Rack features two, small but perfectly formed, interviews from the 90's by Harvey Kubernik and Ben Edmonds for UK monthly MOJO. The unedited piece Jimmy Mcdonough originally wrote on Jack's passing for MOJO has been updated on The Jack I Knew page with the magazine scans.
updated 23rd February 2007
I've received some very exciting news from Joe D'Augustine, currently working as an additional editor on Quentin Tarantino's latest movie "Death Proof".
"....the main title is "The Last Race", he even gives Jack a main title credit. Also he's using "It's So Easy" the Willy DeVille song from the Cruising soundtrack that Jack produced."
There will be more from Joe later on the site but I had to share this info. The music from Tarantino's movies is always the best, for him to be using The Last Race as the main title theme is just....WOW!
On The Radio is playing the fourth of Jack's KHJ jingles.
updated 14th January 2007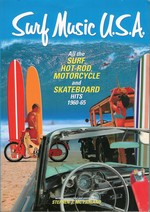 Finished reading Stephen McParland's "Surf Music U.S.A. - All the SURF, HOT-ROD, MOTORCYCLE and SKATEBOARD Hits 1960-65", too many good things to say about it here but I have written a review on Spectropop Recommends. Mick Patrick has also penned an excellent review of an earlier, CD recomendation from the site, Bobby Vee The Singles Collection. James Burton interviewed by Steve Fisheli for Guitar Player (March 2004) had this to say about Tommy Tedesco; "Tommy's such a cut-up," he chuckles, "but he's so aware of what's going on and is such a great reader. He'll make it a point to walk in just as the conductor is counting it off. On one session, the arranger, Jack Nitzsche, had written a guitar part that was incredible - millions of notes. It was for a Jackie De Shannon record, and the section was only her voice and one guitar. Tommy walked in, had a cup of coffee, sat down, put his cigarette down, picked up his gut-string guitar, and hit a chord on it to check the tuning. He opened the book, Jack counted it off, and that was it - a take. It blew me away." Carol Kaye posted an interesting message to Bob Lind's message board regarding a Nitzsche production. ""Elusive Butterfly" had a couple of "mistakes" I made (got lazy with reading the chord chart) and when I went up to the Gb chord I immediately knew it was a mistake and slid back down, did that twice and sort of knew the producer would catch my mistakes...he did, and stopped the take to tell me "do more of that"...hence my trade mark bass slide was born".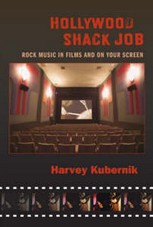 Harvey Kubernik's latest book, with over thirty interviews with those involved, explores the history and importance of rock'n'roll in the movies from the 50s untill today. I haven't a copy as yet but Harvey tells me it includes, "two small never before seen b&w pics of Jack Nitzsche from the "TAMI Show" rehearsals."
On The Radio is playing the third of Jack's KHJ jingles. According to "Got a Revolution! The Turbulent Flight of Jefferson Airplane" By Jeff Tamarkin, Jimmie Haskell arranged a pair of Marty Balin 45s with Jack on keyboards. I've added the pair to the Discography page.
Nitz and Bitz archive, Aug '06-Dec '06
Return to Home page and current Nitz and Bitz