Jack Nitzsche On The Radio...Don't touch that dial!
Jack Nitzsche Speaks!
Interview will be back soon
An impossibly rare interview with Jack Nitzsche conducted by Karel Beer and broadcast for the only time on BBC Radio Oxford on Jan 16th 1982. Now over twenty years later the site is proud to present the complete radio conversation (with edited musical links) in .mp3 format. The interview with its musical breaks lasts 75 minutes; these have been split into parts.
Every listener will owe Karel a huge debt of gratitude for agreeing to share his interview with us. Thanks Karel.
To read his account of the events leading to the interview please visit the Record Reviews page.
Karel now lives in France where his "Laughing & Music Matters in Paris" website reports on "Beer Necessities" forthcoming musical and comedy promotions.
Karel Beer had successfully negotiated the re-release of an album he believed in, Jack Nitzsche's symphonic piece, "St Giles Cripplegate" all that remained was to attract the recording industry's life blood, publicity. This was not forthcoming. (For the why and how of the UK's only release of this LP read Karel's own account on the Record Reviews page.) Nine years earlier Jack Nitzsche had shared the same frustrations felt by Karel but this time it was directed at his own record label Warner Brothers for their lack of promotion or support for the US release. Karel's brief stint as an offshore pirate-radio DJ in the 60s was not the happiest of times but an understanding of the medium and the intimacy of the spoken rather than written word were to prove rather useful. He asked Jack for an interview, to which he readily agreed.
Recorded at Jack's L.A. home on June 15th 1981 the original intention may have been as a marketing tool for the LP but Karel's interest and enthusiasm for his interviewee ensured the conversation covered far more than Jack's orchestral piece. Jack is relaxed and at ease with Karel's questioning, occasionally probing but usually taking the form of word association, the mention of an artist, song title or person and the stories just come rolling out.
Jack's disdain for what he describes in this interview as "random notes" contributed to a lack of column inches within the popular music press, (although three of his most interesting published interviews are re-printed on the Magazines...Nitzsche on the Rack page) but allowing for this the amount of attention his work and achievements have received has been limited. Jack's "autobiography" compiled from hours of taped conversation with Jimmy McDonough is eagerly awaited but until then Karel Beer's interview offers the best insight into 'the man behind the music'.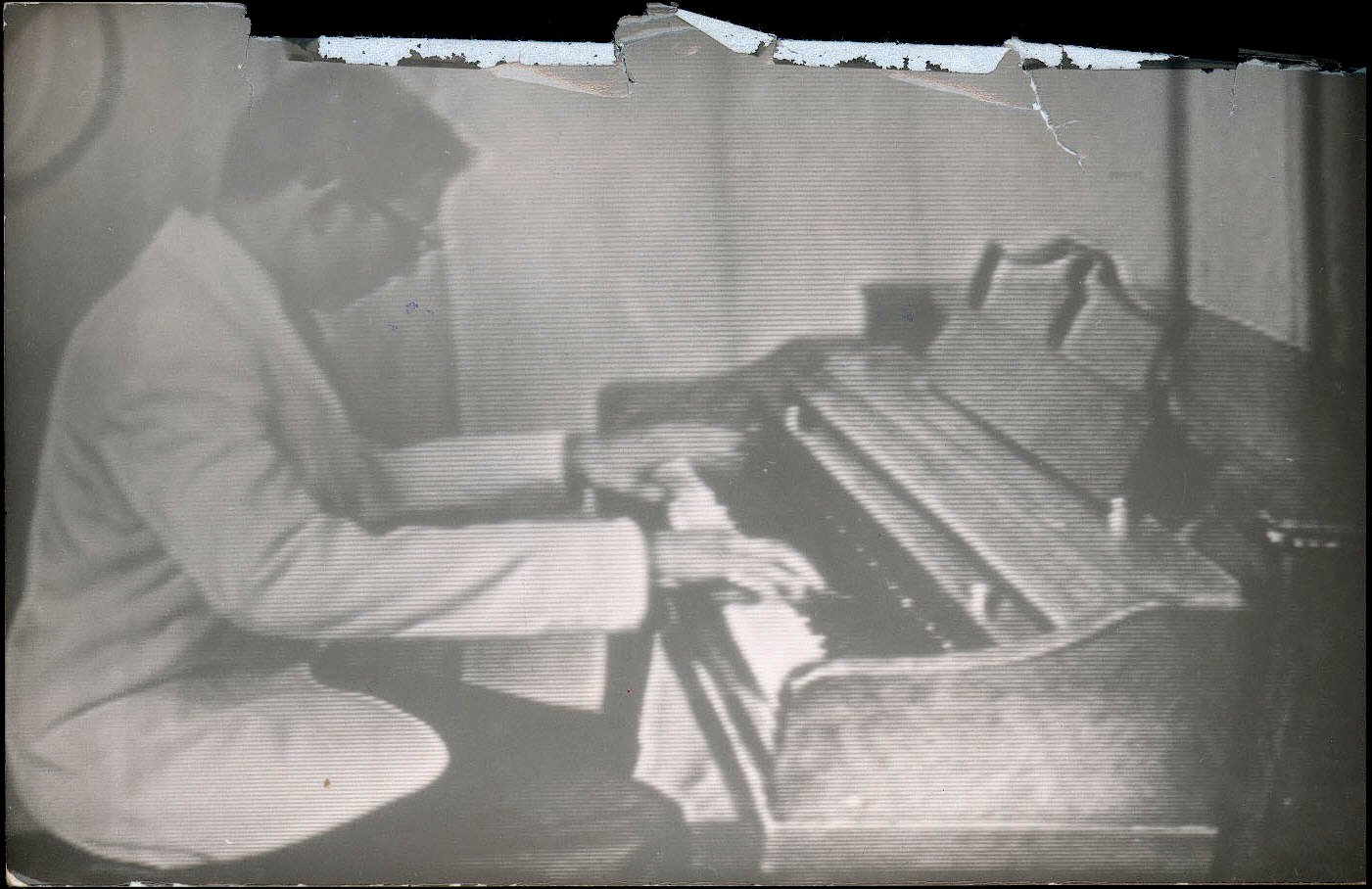 PART ONE
Starting with sound-bites from some of the biggest hits that Jack was involved in, copying in H.B. Barnum's office, hustling with Sonny Bono, working at Original Sound Records, respect for Leiber & Stoller and admiration for Stan Applebaum.
PART TWO
Westlake College, classical and family influences, school days, finding success with Phil Spector and together acting like "total arseholes".
PART THREE
Talking about the hits learning to work and create with Phil Spector, Zip-A-Dee Doo-Dah, He's A Rebel, Jack's string lines, not recording "Loving Feeling" and "River Deep".
PART FOUR
Doris Day days, including white Ronnettes, Burt Bacharach, Marty Melcher & Columbia. Plus Bob Lind's "Elusive Butterfly" and dirty stories of the music biz.
PART FIVE
Neil Young, Expecting To Fly and a new way of recording in the studio with The Rolling Stones.
PART SIX
Producing records, making demos and sparks with Graham Parker.
PART SEVEN
Comparing producers Leiber & Stoller and Phil Spector, the Spector sound and Willy DeVille
PART EIGHT
Breaking into the movies, Performance and Heartbeat.
PART NINE
One Flew Over The Cuckoo's Nest.
PART TEN
The final part, St. Giles Cripplegate and plans for the future.
Broadcast on National Public Radio the show, Fresh Air a popular arts program, is hosted by Terry Gross. Syndicated weekly the tribute to Jack Nitzsche's work was first aird on August 11th, 2005.
Thanks to Harry Young for letting me know about the show.
"When you hold in your hands a CD with both Doris Day singing "Move Over Darling" and Marianne Faithfull singing "Sister Morphine," it can only be an overview of the career of producer and arranger Jack Nitzsche. The CD is called "The Jack Nitzsche Story-Hearing is Believing." Rock historian Ed Ward calls him the unsung hero of rock 'n' roll."
So begins Terry Gross' introduction to Ed Ward's radio feature showcasing Jack Nitzsche's career. Loosley based on the CD release, the program includes tracks by The Crystals, Buffalo Springfield and The Rolling Stones, artists that only made 'The Wish List' of the CD compilers. Despite the rather casual attitude to research, "I have no idea who Garry Bonner was" and other howlers an enjoyable show and it's archived!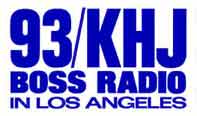 Thanks to Ken for supplying the music, story and links.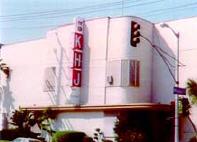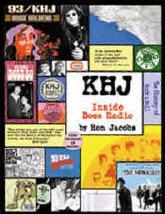 For more information on KHJ may I suggest the following links;
The continuing story of
The Johnny Mann jingles.
Boss Radio Forever...
the story of KHJ.
Get the definitive book on
KHJ, written by Ron Jacobs.
History of
LA radio stations.
Classic airchecks of
KHJ and other top 40 greats.
In 1965 KHJ Los Angeles changed formats to top 40 rock n' roll. Until then the station had been a revolving door of failed formats. At the time of the switch Steve Allen and Jayne Meadows were doing mid-mornings from their house.
Two powerhouse rock stations already existed in Los Angeles at the time. KFWB (Color Radio) and KRLA (the Beatles station). KHJ's entry into rock seemed like suicide. But within six months Boss Radio completely demolished the competition. How? With a format designed by Bill Drake and Ron Jacobs that featured excitement, streamlined presentation, fabulous promotions, more music, fewer commercials, great disc jockeys like the Real Don Steele and Robert W. Morgan and a novel jingle package.
Created by Johnny Mann, the KHJ jingles were a cappella and short. They set the pace for the energy of the station and still sound great today. All of the jingles featured the station's logo: 93/KHJ.
In 1966 they decided they needed instrumental beds to play under contest promos. Jack Nitzsche was commissioned and produced a series of classic instrumentals in different styles. These instrumentals, never aired in the clear, are now available on this site.
Enjoy.
Ken Levine
---
The Art And Craft of Jack Nitzsche
The Arranger As Superman (Pt.2)
Picture the scene: Ron and Bill are sitting in their office, having another brainstorming session. A glow of satisfaction fills the room. The re-launched 93/KHJ has taken off and is beating their mighty rivals KFWB & KRLA in the ratings. The Johnny Mann Singers have been a great success with their 5-second a cappella jingles. How do they match these with an instrumental bed for their increasingly popular quizzes and competitions?
"I know", says Ron, "Let's give that Specs guy a crack at it". "Who?" replies Bill. "You know," responds Ron, "That cool dude with the shades, the one who did all that stuff for Spector and the Stones. He just had that hit with Bob Lind". "Oh him", says Bill, "Jack Nitse". "Close, Joe", replies a slightly exasperated Ron, "Jack Nitzsche". "Nice one, Frank, great idea", says Joe, turning in his plush leather boardroom chair, to yell to his secretary, "GLADYS, get me Nitzsche's agent on the phone, NOW!"
I will spare you my imaginary version of Jack's reaction. Suffice to say that he accepted the offer to record some radio jingles and I'd guess had a lot of fun making them. Working on the simple 5-second melody that Johnny Mann had recorded, Nitzsche produced eleven finished versions of his interpretation of the jingle. The recordings, lasting over a minute, are in a variety of styles - Folk to Classical, Rock to Lounge, Jazz to Go-Go, and every type of popular music in between.
Two other versions were left unfinished. The first is a five-minute drum solo session - shades of his early work with Preston Epps - complete with "Take's 1, 2 & 3", spoken by Jack. The other is a Folk-Rock styled recording of the tune, which sounds finished but stops after 45-seconds. As a way of appreciating the craft of the arranger, these recordings are, like their creator, in a class of their own.
Ken Levine's willingness to share the jingles with Jack Nitzsche At Spectropop has placed a real gem on the site. Like Record Of The Week, the jingles will be created as MP3 files which can be downloaded. The tracks will be rotated, allowing you to build your own collection of Jack Nitzsche's 93/KHJ Boss Radio jingles.
P.S. by Denny Bruce.
"If you've got this far see, if you can find a copy of one of the first TV shows on Channel 9, where Robert W. Morgan (a Top 40 DJ known as Robert W. Morning), recites "Eleanor Rigby" while wearing a tux and pretending to be highbrow. Jack supplied a wonderful string quartet for the music."
Denny Bruce
(Thanks Denny, now the question is, has anybody got a copy?)
"Little Steven's Underground Garage" syndicated radio show, first broadcast on the 25th of August 2002, as a tribute to Jack Nitzsche on the second anniversary of his passing.
"Welcome to a very special edition of The Underground Garage. We are here to honour Jack Nitzsche. His writing, his arranging, his producing, his piano playing... even most of the movie clips will be from movies he did the soundtracks of".
So begins Little Steven's introduction to an evening of varied musical treats, the thread running through most of them being the work of Jack Nitzsche. The Hard Rock Cafe and other 'big business names' sponsor the show, (I guess if that's what it takes! I'd think Jack would have been amused). But, Steven Van Zandt is an OK geezer.
Eighteen Nitzsche songs played over a backdrop of a brief résumé of his achievements. Good retro feel to the show, with dialogue from films, humour and celebrity guests popping in with recorded sound bites including Ellie Greenwich, Andrew Loog Oldham and Phil Spector.
Check out the playlist, great songs here. Personally I'd have liked a few more sixties tracks but, hey, a show like this and I'm complaining!
Harvey Kubernik helped with setting up this special and also tipped off this site about the broadcast. Thanks Harvey.
---
11th of July 2004, Crank up that dial kids, Little Steven and Jack are back!
Introing with The Searchers version of "Needles And Pins", shuddering into Captain Beafheart's, "Hard Working Man" (overlaid with Little Steven's jive-speak introduction) before blasting into Graham Parker's "Local Girls", it must be another "Underground Garage" tribute to Jack Nitzsche. Hurrah!!
Maybe, 'Hurah!!' is a bit strong the show is described as a 'updated repeat'. Plenty here that was aired in August '02 but good to listen again and there is plenty that is new.
I'm pleased that the format of the show has stayed more or less the same. Great music, cool retro feel and a guy who loves, and makes you love, what he's doing. What more could you wish from a radio show? How about Andrew Loog Oldham as a special guest? Your wish is granted. Andrew pops in and regales Little Steven, and us with tales of meeting Jack Nitzsche and recording with the Stones in RCA's Western studio.
"Little Steven's Underground Garage" website has undergone a groovy makeover, with many alterations to the site, heavy on the visuals but slow on the download! The shows are also now broadcast in that new fangled "Flash Player" instead of "Window's Media". You can hear the shows and enjoy the visuals on dial-up but the site now really needs broadband. Get with it kids!
I am delighted to say that both Jack Nitzsche radio tributes and their respective playlists are still available. To cut the crap and get straight to the shows (and the playlists) click on the Jukebox. To explore the site and there is LOTS to explore, click on Little Steven's logo. Still want more? Click the email flyer, thumbnail for a groovy advert for the show. If you wish to hear Little Steven's equally cool radio jingle, click here.
Track List
Doris Day - Move Over Darling
Frankie Laine - Don't Make My Baby Blue
Jackie DeShannon - Needles & Pins
Ronettes - I Wonder(alternate, stereo)
Merry Clayton - It's In His Kiss
Paris Sisters - My Good Friend
Timi Yuro - Could This Be Magic
Bob Lind - Elusive Butterfly
Ringo Starr - Photograph
Mink Deville - Spanish Stroll
Bobby Darin - 18 Yellow Roses
Preston Epps - Bongo Bongo Bongo
Jack Nitzsche - Beatlemania
Buffy Sainte Marie - Soldier Blue
Rolling Stones - You Can't Always Get What You Want
A Jack Nitzsche special broadcast on, "the jukebox drive-in with Robbie Owen", 31st August, 2003.
Heartbeat FM, a local community based commercial radio station mainly playing the current pop hits has a weekly show, "the jukebox drive-in with Robbie Owen" aired Sunday evenings from 7pm to 10pm. This concentrates more on the type of music that will appeal to our readers!
Jim Grant a freelance radio producer normally doing 'oldie' shows for commercial radio networks approached this site for assistance in broadcasting a 'special' on Jack Nitzsche for Heartbeat FM. Fitting that "jukebox drive-in" should choose to do a tribute to Jack, "Lonely Surfer" is 'the musical bed' used to open and close the show every week. Besides supplying mp3s of some of Jack's more obscure recordings the site really did not need to have much input, Jim knows his job and does it well.
Broadcast on 31st of August, (six days after the third anniversary of Jack Nitzsche's death) the show was presented by DJ Robbie Owen openly displaying his pleasure for the music he was playing. A few hiccups during the show, that's one of the joys of live radio but perhaps the biggest pleasure was to hear these records played and the credit being given to Nitzsche, rather than just Spector or The Stones etc.
The tracks played (list on the left) included some 'big hits' and lesser known items, particularly cool to hear The Paris Sisters, Merry Clayton and Frankie Laine playing over the radio. The other tracks planned to be broadcast until the time ran out were: Jack Nitzsche - Green Grass Of Texas, and Buffalo Springfield - Expecting To Fly. Reserve tracks, in case the D.J. should lose his voice or some other such emergency: Ramona King - Oriental Garden, Caesar & Cleo - Love Is Strange and Mac Davis - Rock & Roll. Of course the chosen list can be argued about (ten record collectors, ten different top-tens), but on the whole a good mix of material, styles and time periods displaying lots of the panache that makes the music of Jack Nitzsche so special. A job well done, lets hope other stations AND record company's will pick up on the talent that is Nitzsche.