FACES of MUSIC...25 Years of Lunching with Legends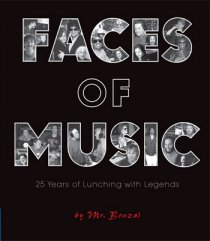 Thanks to Mr. Bonzai for supplying the photo and interview excerpt with Jack Nitzsche from his newly published book, FACES OF MUSIC: 25 Years of Lunching with Legends.
Mr. Bonzai has been documenting the world of music and sound recording through his photographs, interviews and articles since the mid-sixties. His work, primarily concerned with creating music from a technical and musicians perspective has appeared in numerous magazines and newspapers. This anthology features fairly short interviews but his quirky use of pen and lens offers fresh insights into many of music's great and good. Besides the Jack Nitzsche piece, featured music makers include Al Kooper, Brian Wilson, Carlos Santana, George Martin, Frank Zappa, Les Paul and more than 140 others. Naturally his photography, over 400 photos are featured, is another highlight of the book.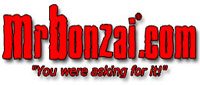 Mr. Bonzai's web site, as well as offering sample chapters, photos from the book and buying info is a lot of fun. Go have a wander.
---
Jack Nitzsche - Scoring Success 1987 by Mr. Bonzai
What was it like working with Phil Spector?
I think Phil is the best record producer - no, I mean he is the only artist/record producer. He was firstly an artist. He knew what he wanted from me every time, and gave me lots of input for the arrangements. We had a way of working together that was easy and fun, because we were friends on top of everything.
Is there one record that established the famous "Wall of Sound"?
I think it happened gradually, and I can't remember when Phil started using that term. The sound just kept getting bigger and bigger. "Zip-a-dee-do-dah" was bigger than the one before, and "Then He Kissed Me" was bigger still. There was one record I remember with The Crystals, "Little Girl." When it was recorded, Phil used more echo than usual. Sonny Bono and others said that it had too much echo - it wouldn't get played on the radio. Phil said, "What's too much echo. What does that mean?" When does it become distasteful or offensive? I've always felt the same way myself. It hadn't been done before and people in the promotional side of the record industry felt that it was too different. But echo is like garlic. You can't get too much.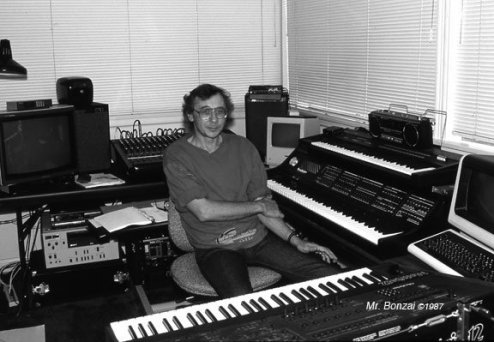 Photo © Mr. Bonzai
How did you make the transition from records to film scoring?
It really started with Performance, Nicholas Roeg's film starring Mick Jagger. I had been doing some work with the Rolling Stones for a few years before Performance was made. I played piano for the Stones and all sorts of things. Mick flew me to London to see Performance and suggested we work together on the soundtrack. I asked him, "What do I need you for?" and he said, "Right." He took care of everything and made sure that I had the freedom to score the film. I was afraid that there might be trouble and I might not get paid, but Mick and the director made sure that all went smoothly.
How did you meet Neil Young?
Through Charlie Green and Brian Stone, who managed Buffalo Springfield. They played me Neil's songs and I loved his work. Neil and I became friends and he would always play me his new songs. He wanted to leave the Springfield, because they didn't let him sing enough. So I helped him make a record called "Expecting to Fly." I did some arrangements for his first album, and also some producing. Then I came to a Crazy Horse rehearsal, played piano, went on the road with the band and did some recording. I ended up moving to Northern California and lived on a ranch next door to Neil. This was around the time of the Harvest album and the tour of '73.
Do you have any advice for musicians?
Musicians shouldn't be playing on records if there isn't the energy and enthusiasm that you feel when you first start out. Be honest, you know?
---
Excerpted from:
FACES of MUSIC: 25 Years of Lunching with Legends, by Mr. Bonzai
Photo and text ©2006 All Rights Reserved For personal viewing only. No duplication allowed without written permission of the author.
http://www.MrBonzai.com

This Is Rebel Music...Chattings From The Strip
The word on the strip is that Harvey, flushed with the reception of "Rebel Music", has a new book, "Hollywood Shack Job: Rock Music In Film and On Your Screen" due soon, from the same publisher.
Kubernik is also hard at work on another collection of music, recording and literary interviews. Tentative title is "From Limitation to Liberation The Harvey Kubernik InnerViews." Unedited, expanded and new updated long form massive text dialogues with Phil Spector, Chris Darrow, Jerry Leiber and Mike Stoller, Kim Fowley, Willie Mitchell, Jello Biafra, Bill Wyman with Richard Havers, Ice Cube, Al Kooper, Ram Dass, Deepak Chopra, Eddie Izzard, Patti Smith, and Leonard Cohen are already chronicled and captured on his Word Document in this planned collection. I'm sure Jack Nitzsche would be delighted to know Russell Means, former head of AIM (American Indian Movement) is also in the lineup, discussing his own CD recording, "The Radical."
---
The Harvey Kubernik InnerViews
For more than 30 years Harvey Kubernik's voice has chronicled popular music and its players from his LA home. A long time coming but at last his first book, "This is Rebel Music: The Harvey Kubernik Inner Views", thirteen in-depth interviews and career overviews with some of popular cultures biggest movers and shakers from the 60s & 70s. Some are still performing today, Marianne Faithfull, Chrissie Hynde and Keith Richards others are having a more relaxed time, Berry Gordy, Jr. and Grace Slick while some are working as hard as ever, Andrew Loog Oldham, Steven Van Zandt and Ray Manzarek just the 'job' has changed. The common thread linking most of these and the others interviewed is vision and a talent that resonates and continues to inspire today. Follow the link to read more of the books content; this site is primarily concerned with the chapter on Jack Nitzsche, "Needles and Pins".
Jack Nitzsche - Can't I Save This For My Own Book?
Loosely split into three parts the first section in a few concise pages and personal antidotes is a run through Jack's recorded work, it is impossible not to be impressed with Harvey's presentation and in awe of Jack's achievements. Is this really needed? Sadly, yes. Just recently I wrote to a guy, fairly clued-up on music and his response to the name Jack Nitzsche, "He's that easy-listening guy, isn't he?" My answer was a laugh and yes he was. Of course saying Nitzsche is "that easy-listening guy" is like saying Leonardo da Vinci did a bit of drawing! I'll have to send him a copy of Harvey's book and in the absence of a more general view of Jack's work a copy of Rhino Handmade's "Three Piece Suite"!
Later in the chapter when Harvey is preparing for his last interview with Jack he casts his eye over the room. It is an invaluable snap shot as to where Jack 'was at' at the time: White oxford shirt; Doctor John, Tom Waits, Mortal Coil, Al Green, the Temptations and Decca Country Classics the first batch of CDs; L.A. Confidential video next to the VCR; the latest David Halberstam; pile of 45s on the floor. These are just some of the items. Harvey doesn't miss much, certainly if he was coming round my house for a cup of tea I'd make sure everything was just so!
The second section is the complete transcript of Harvey's edited, 1988 "Goldmine" interview in regards to Jack's work with Mr. Phil Spector. Conducted in some detail it is a step back in time, close your eyes and it's possible to see and hear Sonny Bono on the castanets in Gold Star's studio. And guess what? No grouching about being short changed in the wages department, must be a first!
So far you've been reminded of Jack's work, glimpsed the life he was living, heard from a few admirers in relation to a film score piece, seen some cool photos and read of his apprenticeship with the sorcerer. Now with the third section things really start to hot up!
Gaining Jack's confidence by virtue of a long, almost 30 year, relationship and being a Pisces, Harvey popped round for a chat in 1998. Jack had already begun his autobiography and is at times reluctant to continue the conversation but with Harvey getting stories like these he's not going to stop!
The interview covers many areas of Jack's time in the music business with the broadest brush strokes applied to his film score work and meeting and working with many of his musical heroes. Starting with "Performance" he discusses most of his major scores in some detail, Jack displays pride in his work and recognizes their importance on the cinematic stage. Perhaps surprisingly he reveals his greatest satisfaction with the score for "Revenge", a love story with few dark shadows but beautiful melodies.
Dvorak said that American music had to emanate from Negro folk songs, not to borrow and steal from the European tradition but to create a new music utilizing the sounds of the new world. Despite plenty of the cuckoo about Jack it's easy to hear how relaxed he is when dealing with native Indian and black music, its proponents and adherents. Jack's chats to Harvey about this, show him at his most animated, displaying almost a childlike delight in recounting stories of meeting these musical colossus's. The time he shared a piano stool with Little Richard listening to him play all his hits; Quietly sitting next to Howlin' Wolf and Son House on the set of "Shindig!" just soaking in the vibes; His pride at the respect shown him by Miles Davis on the score for The Hot Spot and hiring John Lee Hooker for the same score.
Terrific stuff but is it worth buying a whole book for one chapter? YES! Jack Nitzsche is name-checked through out the book and he is certainly not alone in recounting great stories to a trigger for great stories, Harvey Kubernik.
Harvey The 'K'
Harvey's is a very strong presence throughout the book and it's clear from the introduction, to the acknowledgements and the back page credits it's impossible to review any writing by HK with out a mention of HK!
Periodicals such as Melody Maker and New Musical Express were important in my youth for the opinions of the writers on the music I liked and for an introduction to music I'd not tasted. Amongst such informed British writers as Ray Coleman, Chris Charlesworth, Chris Welch, Roy Carr & Richard Williams the exotic sounding Harvey Kubernik's name stood out. Not only his name, for he was writing from Los Angeles, the home of the Beach Boys, Phil Spector and although it meant little at the time, Jack Nitzsche.
The tone of Harvey's interviews and 'Letter From America' type weekly piece were, I seem to remember, 'matey', the folk he interviewed and wrote about seemed to be friends. Thirty years later as some of the interviews and career overviews in this book show, Harvey is still hobnobbing with and friend to the 'stars', He has the heart and passion of a musician with the eyes and ears of a journalist. Over the years he has proved his commitment at times (rather aptly) as a spoken-word producer, usually as a writer but always at the heart of Hollywood's recording scene. I'm in no doubt that had he been around just a little earlier Harvey Kubernik would have been the fifth Beatle!
---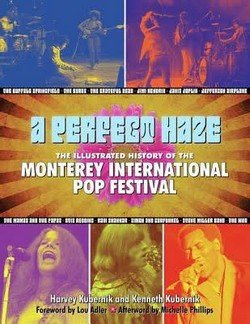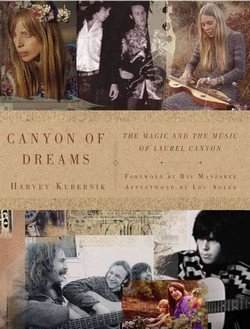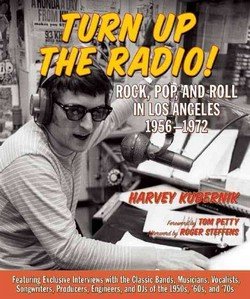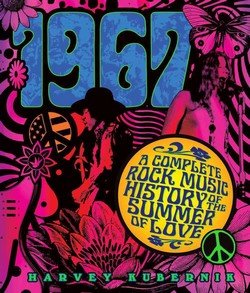 Well, since my review of "Inner Views" and mention of the soon published "Hollywood Shack Job" Harvey seems to have had about eighty books published. The books above have to a degree a Nitzsche connection, for reviews and ordering information click the scans.

Rolling With The Stones...Bill and The Jack in '64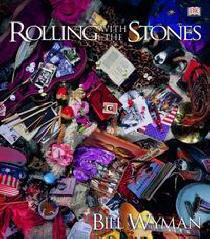 Thanks to Richard Havers for making these excerpts, some new text and the great scans available for the site.
Bill Wyman opened his archive and all those 'bits' that he couldn't bare to discard have now been collated into the finest looking rock and pop book of the year. Pages and pages (512 altogether) of pictures - many taken by Bill and shown for the first time - records, programs, backstage passes in fact almost anything anyone with an interest in rock music of the last four decades could wish for.
This book is an indispensable visual and historical guide to the music of our generation.

Signed copies of this book can be ordered by clicking on the cover, combine this with a trip to Bill's Home site.
---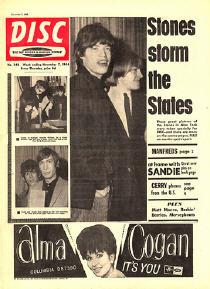 The Rolling Stones first visit to America was in June 1964, not in the vanguard of the 'British Invasion' as many people would have you believe. There's was more like a follow up raid after the Beatles, Peter and Gordon, the Dave Clark Five, Gerry and The Pacemakers and even Billy J Kramer had softened America up! Even after they got there America was slow to buckle under their bluesy onslaught.
Their first TV appearance was on the 'Hollywood Palace Show'; it was not a happy experience. The show's host, Dean Martin, appeared to be drunk throughout it all and persistently tried for cheap laughs at the Stones expense. Their hair isn't long, it's just smaller foreheads and higher eyebrows. The next morning the Stones went clothes shopping in Hollywood at Beau Gentry on North Vine Street.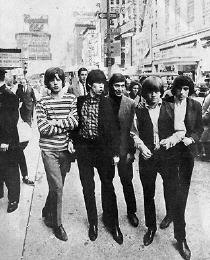 Later Bill and the others met Jack After lunch Joey Paige and his friend Marshall Leib (who sang with Phil Spector on The Teddy Bears' song 'To Know Him Is To Love Him'), took us to Malibu Beach. The weather was sunny and very warm and we spent the afternoon having fun. In the evening we went to the RCA Recording Studios, where we met Jack Nitzsche and heard Jackie De Shannon and Darlene Love doing backing vocals on a new record.
Four months later the Stones were back in America for their second tour. 'Time is on My Side' had entered the charts a couple of weeks previously and would become the first of their singles to crack the Billboard Top 10. On Wednesday October 28 the Stones were driven from the Hollywood Roosevelt Hotel to the Santa Monica Civic Auditorium to appear on 'The Tami Show' (Teen Age Music International). Mick and Keith were a little ragged as the night before they had been to see Etta James at a club on Sunset.
We met Jack Nitzsche again, who was conducting the big band that backed the other acts. This band included: Leon Russell (piano), Sonny Bono (percussion), Nino Tempo (sax), & Glen Campbell (guitar). They had a really great sound. We watched some of the rehearsals & then Diana Ross & the Supremes came over & introduced themselves, they were very nice. The next day we continued rehearsing and watched the other acts. There was Chuck Berry, Gerry & The Pacemakers, Smokey Robinson & The Miracles, Billy J. Kramer & The Dakotas, Marvin Gaye with The Marvelettes, Lesley Gore, The Supremes, Jan & Dean, and the Barbarians amongst others. The Motown acts were backed by the big band, and they sounded great.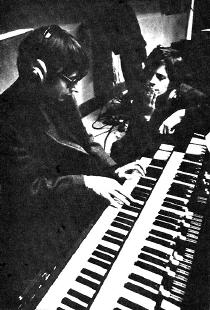 On the following Monday the Stones went to RCA Studios in Hollywood to record with engineer Dave Hassinger. Andrew had asked Jack Nitzsche to come along to play some keyboards on some tracks. We covered 5 songs: 'Hitch Hike', 'Everybody Needs Somebody To Love', 'Pain In My Heart', 'Down Home Girl', 'Oh, Baby', as well as Mick & Keith's 'Heart Of Stone'. According to Jack we were the first rock & roll band he'd met, that were intelligent! Jack also said 'the great new thing about them was, they'd record a song the way they had written it. If it didn't work, nobody thought twice about making it a tango! They tried every way possible. Nobody had the big ego thing about keeping a song a certain way. That changed me. That was the first really free feeling I had in the studio.' Jack certainly gave our recordings an extra dimension, and we would work together on several other occasions.
Partly culled from 'Rolling With The Stones' by
Bill Wyman & Richard Havers.
(Published by Dorling Kindersley. 2002)

California Music...The CMusic Book Empire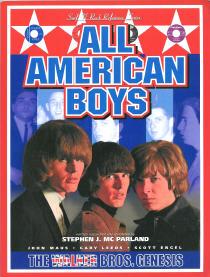 Thanks to Kingsley for taking the time-out to provide this overview of Stephen McParland's phenomenal written output.
I can only echo Kingsley's praise for his friend's work, surely some of the most informative writings of arguably the most musically formative State of America.
---
CMusic P.S.
In his piece (written 14 years ago) Kingsley mentions specialist music bookshop Helter Skelter, I'm afraid this along with my favourite, Compendium, in fact all the book-sellers of pop music, with a physicial presence have now gone, crushed by the mighty Amazon. The World Wide Web the villian of course but also the hero. Stephen who had long been railing against the ever increasing, almost prohibative cost of postage, has embraced the e-book.
All the titles mentioned, including new volumes and titles that had been out-of-print, many updated are now available on-line, direct from Stephen's webshop. If surf and hot-rod, beach movies, Beach Boys, Jan amp; Dean are your bag, man, try a title. Sound Waves and Traction, originally 2 books but now available on-line as one download would be my tip as a great place to start. But really if you have a favourite artist or genre, buy a copy and I'm betting you'll be back to buy some more.
---
The Works Of Stephen J McParland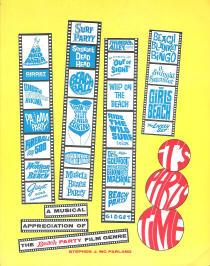 It perhaps seems a little unlikely that the foremost authority on much of sixties West Coast pop music lives in Sydney Australia, but Stephen McParland and his ever-increasing range of CMusic Surf 'N' Rock Reference Series' of books are the undisputed reference point for scholars and interested parties everywhere.
Stephen began some 25 years ago by publishing a monthly A5 duplicated fanzine called 'California Music', copies of which are held in similar esteem to 'Philately' or 'That Will Never Happen Again'. Initially covering Beach Boys, Surf and Sunshine Pop and the behind-the-scenes links between them all, his production grew to include a sister publication covering all things Jan & Dean called 'Gonna Hustle You'.
The scope of 'California Music' widened as Stephen made more US contacts, and his targets grew more ambitious when he befriended the legendary Gary Usher. Through this close friendship came the detailed and often painful account of the Usher/Brian Wilson sessions of the late eighties that Stephen published in proper A4 book format as 'The Wilson Project'. Stephen's plans for further publications were dependant upon time and financial investment, not easy with a family and a day job. When an accident curtailed his land surveyor activities, and a local firm was able to provide the technology for comparatively low run self-publishing, things were set fair to expand, and the range of CMusic books was born.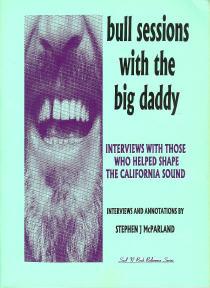 Aiming to publish a range of books that would fascinate specific collectors and music students alike, Stephen's talents were put to good use. During his extensive trip to the US and countless in-depth interviews, he has managed to amass a wealth of information about the Los Angeles/West Coast music scene between the mid fifties and the late sixties. He has encountered most of the producers, engineers, session players and singers who were active in that period, so names like Nitzsche, Spector, Wilson, Blaine, Levine, Boettcher, Usher, Kaye, etc. all crop up regularly. Because studios like Gold Star, Western and United serviced all the growing musical genres, those who worked in and around those places often have references that sometimes give a different perspective to that which might come solely from a girl group perspective. For instance, some interesting references about Jack Nitzsche appear in an extensive Terry Melcher interview in 'Bull Sessions With Big Daddy - Interviews With Those Who Helped Shape The California Sound', a publication which also includes in-depth thoughts from Gary Zekely, Vini Poncia, Joe Saraceno and many more. In other words, Stephen's books offer much more than a surface look at the various genres or history - interwoven into each one is an incredible background knowledge of and feel for the Californian music scene. Nitzsche references can be found in several (see asterisked items on the following list of publications) of Stephen's books, and each one of them offers a part of a history that no-one else comes anywhere near to. Detailed and referenced discographies, label shots and other ephemera abound, and the more recent addition of photo sections is most welcome, with rare shots of folk like Carol Conners, Noreen Corcoran and Donna Loren occurring.
There is a very full catalogue of CMusic books in print that can be ordered either directly from the author, or from Helter Skelter Bookshop in London. Specialist publications like these do not come cheap, but neither are they exorbitant, especially considering the amazing material to which you gain access. This writer began by contributing to California Music some twenty-three years ago, and there remains a quiet pride at having been a small part of the amazing McParland empire.
Kingsley Abbott
(January 2003)
---
Current available CMusic book titles:
Smile, Sun Sand & Pet Sounds
The California Sound: An Insider's Story (The Musical Biography Of Gary Lee Usher" VOL.1*
The California Sound: An Insider's Story (The Musical Biography Of Gary Lee Usher" VOL.2*
The California Sound: An Insider's Story (The Musical Biography Of Gary Lee Usher" VOL.3*
The California Sound: An Insider's Story (The Musical Biography Of Gary Lee Usher" VOL.4*
The California Sound: An Insider's Story (The Musical Biography Of Gary Lee Usher" VOL.5*
Torrence of Berry'd Treasures VOL.1
Torrence of Berry'd Treasures VOL.2
It's Party Time: A Musical Appreciation of The Beach Party Film Genre"*
Our Favourite Recording Sessions: In The Studio With Brian Wilson & The Beach Boys*
The High Potentates Of California Rock: Jan & Dean In Perspective 1958-1968 VOL.1*
The High Potentates Of California Rock: Jan & Dean In Perspective 1958-1968 VOL.2*
California Confidential! A Small Tastre Of California Dreamin' And California Schemin': In Conversation with Kim Fowley.
P.F. - Travelling Barefoot On A Rocky Road (The Musical Biography Of P.F. Sloan)*
Surf Beat - The Dick Dale Story: From Deltone to Hightone And Beyond.
The Wilson Project Tapes 1-10
Tales From the Big Kahuna: Surf Music Lives!* Bull Sessions With The Big Daddy: Interviews with Those Who Helped Shape The California Sound.*
Cowabunga! Gidget Goes Encyclopedic*
Sound Waves And Traction: Surf and Hot Rod Studio Groups Of The '60s VOL.1*
Sound Waves And Traction: Surf and Hot Rod Studio Groups Of The '60s.VOL.2*
ALL AMERICAN BOYS "The Walker Bros. Genesis"*
Nitzsche references asterisked (though of varied size and relevance)

Shakey-Neil Young's Biography...Jack out of his box
Thanks to Phil Milstein for taking the time to pen this review. Phil continues to impress me with his knowledge and love of all forms of music. His 'Probe Is Turning-on the People' contains plenty to excite. And his earler endeavour contains much historical info and fascinating stories, American Song-Poem Music Archives.
Personally the most entertaining sections of Shakey are Jimmy's interviews with and enthusiasm for the great cast of supporting players. As Phil remarks Neil (as much as I feel he's able), opened up to Jimmy and this feeling of trust is duplicated by most of the folk Jimmy interviewed along Neil's road from sickly kid to rock god.
It's the myriad of 'little stories' that held me enthralled; Danny/Memories transformation into Crazy Horse, Charlie Green & Brian Stone's abrasive and Elliot Roberts threatening management style, Jack Nitzsche's love/hate and ultimately destructive relationships, Crosby, Stills and Nash's tales of frustration and rage all to one degree or another, caught and unwilling or unable, to break the spell woven by Neil Young.
---
Jack drives Neil off the road
As the most enigmatic of all rock stars of his stature, Neil Young has gone out of his way to elude all previous attempts at authoritative biography. He must really have taken to Jimmy McDonough, though, as the journalist not only got unprecedented access to Young and his inner sanctum, he actually got the reclusive star to sit still for a series of interviews of remarkable self-insight and candor. The result is Shakey, a nutbusting epic that, for its ability to get within a whisker of its subject's core without ever quite fully piercing it, reminds one of Dino, Nick Tosches' groundbreaking 1992 take on Dean Martin. As did Tosches before him, at book's end McDonough throws up his hands and admits defeat, yet is not unmindful of the fact that he got us a hell of a lot closer to fathoming the man than he could have via a more conventional approach.
To call the subject of Neil Young a facile one is like calling the Pope a wildman. No simple man could have created works encompassing such unearthly loneliness and frailty and, alternately, such barely-focused ferocity. His storyline, too, is pocked with frequent bouts of contrariness, caprice and outright obfuscation. He is not exactly what you'd call a "people person". After establishing a large audience early in his career, Young has spent most of the rest of it doing everything he could to drive his fans away, all in the name of marching to his own drummer. McDonough quite nearly makes sense of this cussedness, without ever lapsing into the easy abyss of armchair Freudianism.
Much of Shakey is given over to transcripts of a lengthy interview with Young himself, with much of that chat devoted to McDonough submitting Young to the third degree on some of the less beneficent moments of both his personal and professional lives. In less assured (not to mention ballsy) hands this stance would likely have come off as gratuitous grandstanding, but McDonough, a devoted fan, seems always to be coming from a place of respect. To his credit, Young sits still and takes all the pummeling McDonough dishes out; tellingly, Young's last word on the ongoing discussion is that it "ages me about 40 years every time I do one of these."
Although our man Nitzsche also granted McDonough a no-holds-barred interview, his is not an especially active presence in Shakey. What portrayal of him there is is as a producer-demon lurking over one of Young's shoulders, with David Briggs, the other main control-room force in Young's career, lurking over the other. In perversely Youngian fashion, though, this is no case of the yin balancing the yang, as the two producers are painted in just as dark tones as one another, with both of them maniacally driving Young toward the shoulders of the pop highway rather than the paved lanes.
McDonough has been threatening for years to one day turn his biographical sights on Jack Nitzsche himself. If he does, the producer-demon will find himself in very certain hands.
Phil Milstein
(April 2003)

Waiting For The Sun...The house that Jack built?
Thanks to Bryan Thomas for forwarding me this piece from an earlier unpublished review. As he commented in his note; Well, if you've read the part of the book about Nitzsche, that's what you come away with.....
---
the story of the los angeles music scene
The most impressive parts of Waiting highlight the rise to power of the more dysfunctional members of L.A.'s extended musical family, who all seem to be related to each other in a curious, incestuous way: Genius-savants and shut-in's (Brian Wilson, Phil Spector, Don Van Vliet), acerbic singer/songwriter's and wordy tunesmith's (Randy Newman, Warren Zevon, Tom Waits, Van Dyke Parks), well-seasoned Laurel Canyon-yodellers and guitar poets (Joni Mitchell, Neil Young, John Phillips, Jackson Browne), A&R hounds and moneychanger's in the temple (Sonny Bono, Herb Alpert, David Geffen), moody iconoclasts and walking wounded (David Crosby, Arthur Lee, Gram Parsons), good stringfellows and occasional overproducers (Jimmy Webb, David Gates, Peter Asher, Lou Adler), assorted groupie scenemakers and hangers-on (Kim Fowley, Rodney Bingenheimer, Pamela Des Barres) and, sometimes, all of the above (Jack Nitzsche).
Bryan Thomas
Waiting For The Sun - the story of the los angeles music scene
Author -Barney Hoskyns
(Published by Viking. 1996)